Event Details
NIH Shop With a Dietitian: Nutrition for Breast Cancer Prevention
Categories:

Nutrition Services
About This Event
Details: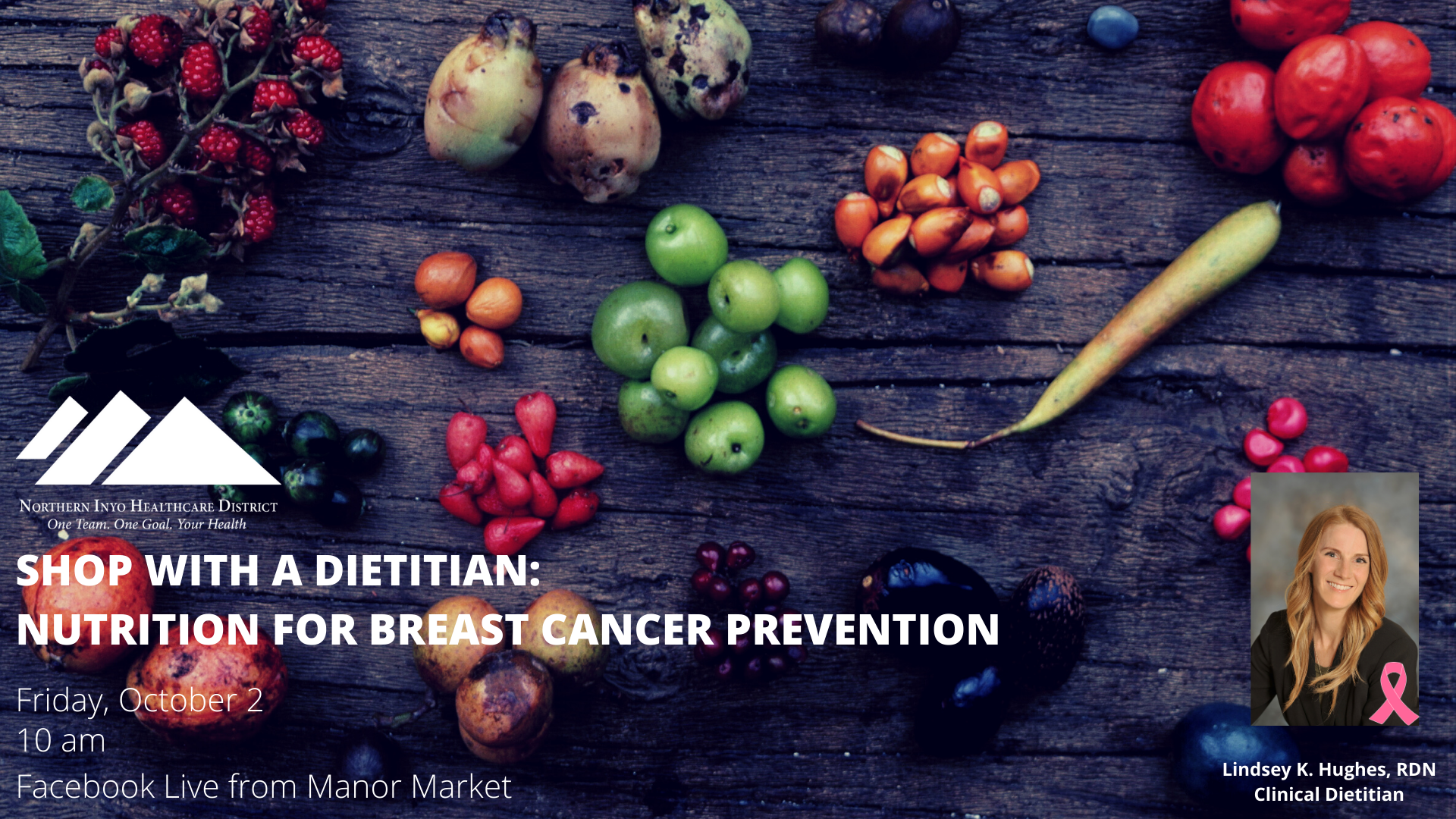 Please join NIHD for a virtual Facebook Live event featuring Lindsey K Hughes, RDN discussing Nutrition for Breast Cancer Prevention. This segment will be live from Manor Market and is available to you to watch live on our Facebook page at 10am or it will be available in the video library of our Facebook page after the event. 
Here are some general tips and be sure to tune in to learn more from Lindsay. 
Nutrition and Breast Cancer
Eat a more plant-based meal plan. Increase intake of fruits, vegetables, whole grains, and legumes. These plant chemicals are high in phytochemicals and antioxidants, which protect against cell damage. Shoot for 4-5 cups per day

Limit red meat intake to less than 18oz per week. Avoid refined grains and added sugars found in processed baked goods and sugar sweetened beverages.

Risk Factors that increase Breast Cancer

Alcohol intake

Physical Inactivity

Family history

Myth: Soy foods increase risk of Breast Cancer. Fact: Whole Soy foods (soy milk, soybeans, tofu, etc) can help prevent certain cancers and chronic diseases. Avoid processed soy products found in powders and pill form.
Suggested Resources:
Northern Inyo Hospital Nutrition Services
Cancer Treatment Centers for America
American Institute for Cancer Research
Contact Information:
Lindsey K. Hughes
Registration
Price: Free
Registration Instructions: No Registration Required