Urology
Urology services at Northern Inyo Healthcare District focus on the urinary tract and system, including the kidneys and bladder, as well as reproductive organs. Our expert team of urologists treat a full range of conditions and we are proud to have the ability to perform surgery at our hospital if necessary with our state of the art da Vinci Xi Surgical System.
Conditions Treated by our Urologists Include:
Enlarged Prostate
Prostate Cancer
Bladder and Kidney Stones
Bladder and Kidney Cancers
Incontinence
Erectile Dysfunction
Female Pelvic Reconstructive Surgery
Sacral Neuromodulation via the Axonics System for the Treatment of:

Overactive Bladder
Bowel Incontinence
Urinary Retention
Northern Inyo Hospital is proud to offer state of the art, minimally invasive, robotic-assisted surgery for patients here in the Eastern Sierra. Our team of surgeons utilizes the da Vinci Xi Surgical System to perform robotic-assisted surgery.
Surgeries Include:
What Is The da Vinci System?
The da Vinci Surgical System is a tool that utilizes advanced, robotic, computer and optical technologies to assist our surgeons with your operation. It does not act on its own and its movements are controlled by the surgeon directly. The da Vinci Surgical System has a 3D high definition (3D-HD) vision system, special instruments and computer software that allows our surgeons to operate with enhanced vision, precision, dexterity and control. The 3D-HD image is highly magnified, so our surgeons have a close-up view of the area he or she is operating on. The da Vinci instruments have mechanical wrists that bend and rotate to mimic the movements of the human wrist – allowing our surgeons to make small, precise movements inside your body. And, da Vinci software can minimize the effects of a surgeon's hand tremors on instrument movements.
The da Vinci is a surgical system comprised of three components: surgeon console, patient-side cart, and vision cart.
Surgeon Console: Is the control center where your surgeon sits to perform the operation.
Patient Cart: The patient cart is positioned near the patient on the operating table. It is where the instruments used during the operation move in real time in response to your surgeon's hand movements at the surgeon console.
Vision Cart: The vision cart makes communication between the components of the system possible and supports the latest 3D high-definition vision system.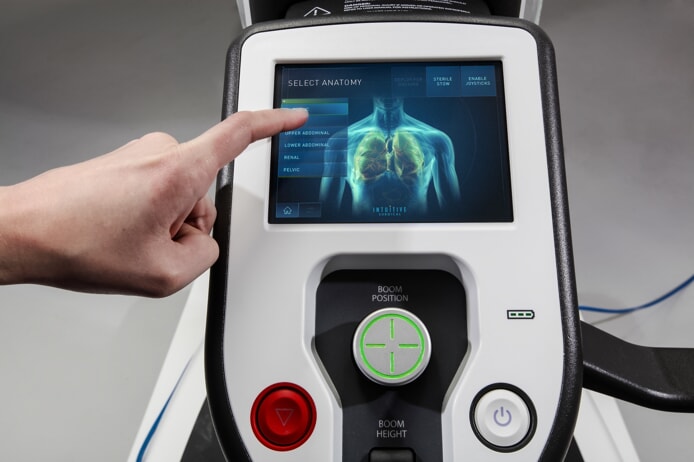 Benefits of the da Vinci Xi Surgical System:
da Vinci Surgery is a less invasive technique than what is referred to as "open" surgery. With da Vinci Surgery, the cuts (incisions) made in your body by your surgeon are much smaller than the cut made during open surgery. da Vinci Surgery is therefore considered "minimally invasive surgery." Studies of da Vinci Surgery have shown the following benefits in comparison to open surgery:
A Shorter Hospital Stay
Less Blood Loss
Fewer Complications
Less Need for Narcotic Pain Medicine
A Faster Recovery
For more information, please visit www.davincisurgery.com

Our Urology office offers services at our location (152 Pioneer Lane, Suite F, Bishop, CA 93514). To schedule an appointment or inquire for more information please call 760-873-2080