Event Details
NIH Auxiliary Deck the Hall Sale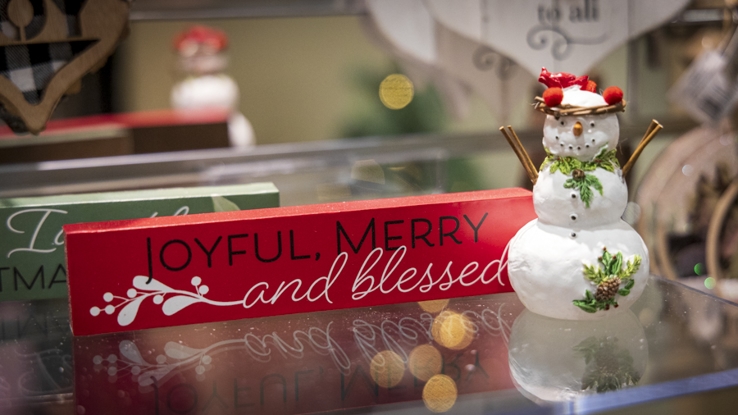 About This Event
Details:
Join the Northern Inyo Hospital Auxiliary for its annual Deck the Hall Sale on Friday, Dec. 1, in the Main Lobby near the Gift Shop.
From 9 a.m. until 12 noon, Auxiliary members will be offering a large assortment of holiday-wrapped See's Candy for sale as well as boutique items including holiday décor and crafted gifts. Be sure and see the 50 percent off table in the Gift Shop as well.
The Deck the Hall Sale is open to all Northern Inyo Healthcare District employees and the general public.
All proceeds benefit the purchase of needed equipment that is not always covered under the NIHD budget. This year the group wants to purchase two Phillips Intellivue X3 cardiopulmonary monitors for NIH's Perinatal Department.
NIH is the only local labor and delivery facility serving Inyo and Mono counties. Last year, NIH's team delivered 210 babies after assuming additional deliveries when Mammoth Hospital ceased its perinatal services. NIH is on track to see the same number of births again by the end of this year.
The cost of the two monitors is $15,000.00. "The addition of the two monitors positions the department with three infant warmers, each with its own monitor," Auxiliary Treasurer Sharon Moore explains. "Should a resuscitation be necessary, we are told the monitors allow for quickly accessible and easily viewable information for the physicians and nurses to rely on. I can't imagine a more worthy purchase for the Auxiliary to make at this time."
For further information about the Northern Inyo Hospital Auxiliary, do not hesitate to contact Auxiliary President Judy Fratella at (760) 873-4059 or Treasurer Sharon Moore at (760) 872-4198.
Registration
Price: Free
Registration Instructions: No Registration Required