NIHD recognizes Employees for Years of Service
Northern Inyo Healthcare District recently honored 44 of its employees for their dedication and longevity in providing healthcare to our community.
Twenty-two of the honorees joined their families and co-workers May 5 at Whiskey Creek to commemorate their milestones. NIHD Chief Executive Officer Kevin S. Flanigan, MD MBA emceed the event while department supervisors lauded each honoree with 20 or more years of experience.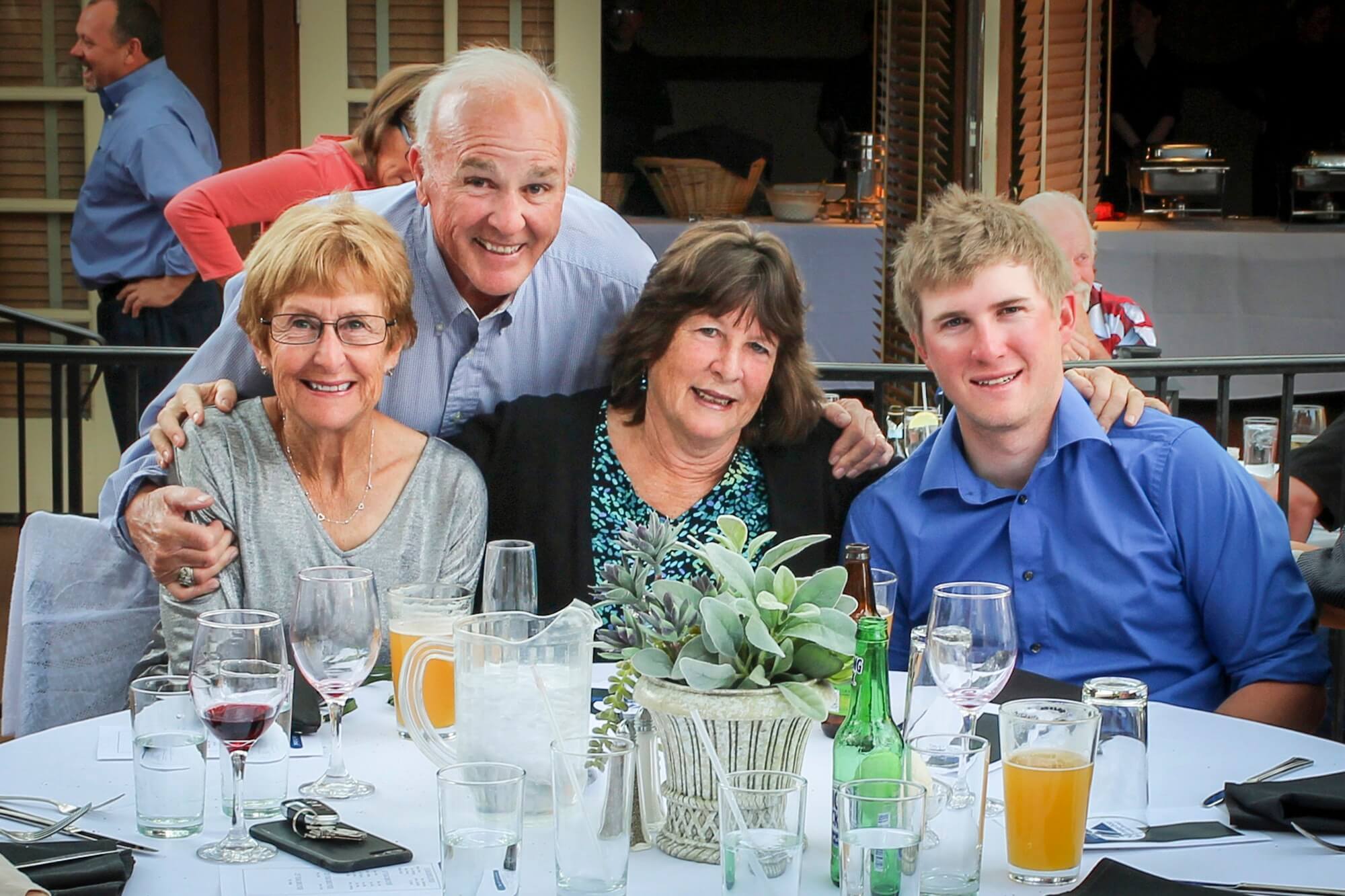 Lynn Lippincott, a surgery nurse, and Ann Wagoner, Director of Nursing for Perioperative Services, were each recognized for 35 years of service to NIHD. "Lynn is a dedicated employee who came to the hospital right out of nursing school," said Wagoner, who is Lippincott's supervisor. "She has been and remains involved in training and orienting new Operating Room nurses, and her contribution to NIHD is immeasurable."
As for Wagoner, Chief Nursing Officer Tracy Aspel said it was clear from the beginning that Wagoner would be an asset to the hospital and its patients. "Ann led the development of the chemotherapy program at NIHD, working with her nursing staff to establish safe practices and develop competency programs," Aspel said. "Ultimately, Ann became the Director of Nursing over the operating rooms, the recovery room, the infusion center and the outpatient procedure monitoring. Under her direction, the da Vinci Robotic program was established, which benefits our patients today."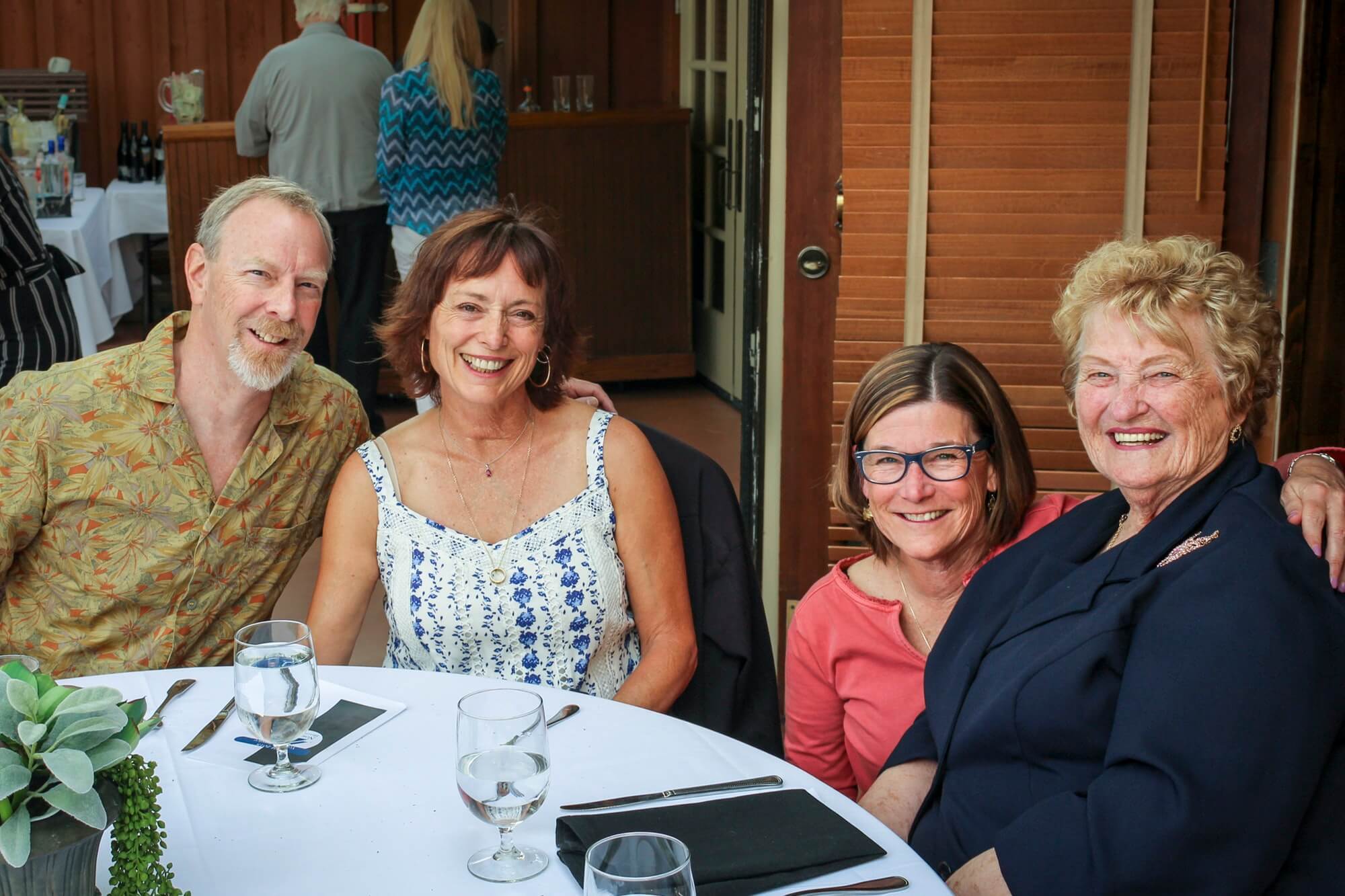 Honored for 30 years of service were Vickie Labraque, a recovery nurse, and Donovan Otto, the surgery staff's clinical educator. Labraque began her NIH career as a Licensed Vocational Nurse before becoming a Registered Nurse. She has worked in the Medical/Surgical and Operating Room units then settled into her current role in Recovery. Otto came to Bishop via Lancaster and began working in NIH's Intensive Care Unit. He moved to the Operating Room 29 years ago and has been an integral part of the Perioperative team since then.
Also recognized for 25 years of service were nurses June Mikes and Kim Partridge, both unable to attend the ceremony this year. Ceremony organizers said the two women would be honored as part of next year's celebration.
Twenty-year employees Cindy DelFante, a patient account representative/analyst, and Mary Ward, a lab assistant.
Mary Ellen Tillemans, NIHD's Director of Revenue Cycle, praised DelFante for demonstrating customer service at the highest level. "Having worked our Credit & Billing Information Office for the majority of her 20 years, Cindy has become a favorite staff member for many of our patients," Tillemans said. "They laud her for her kind and sincere personality and helpful manner."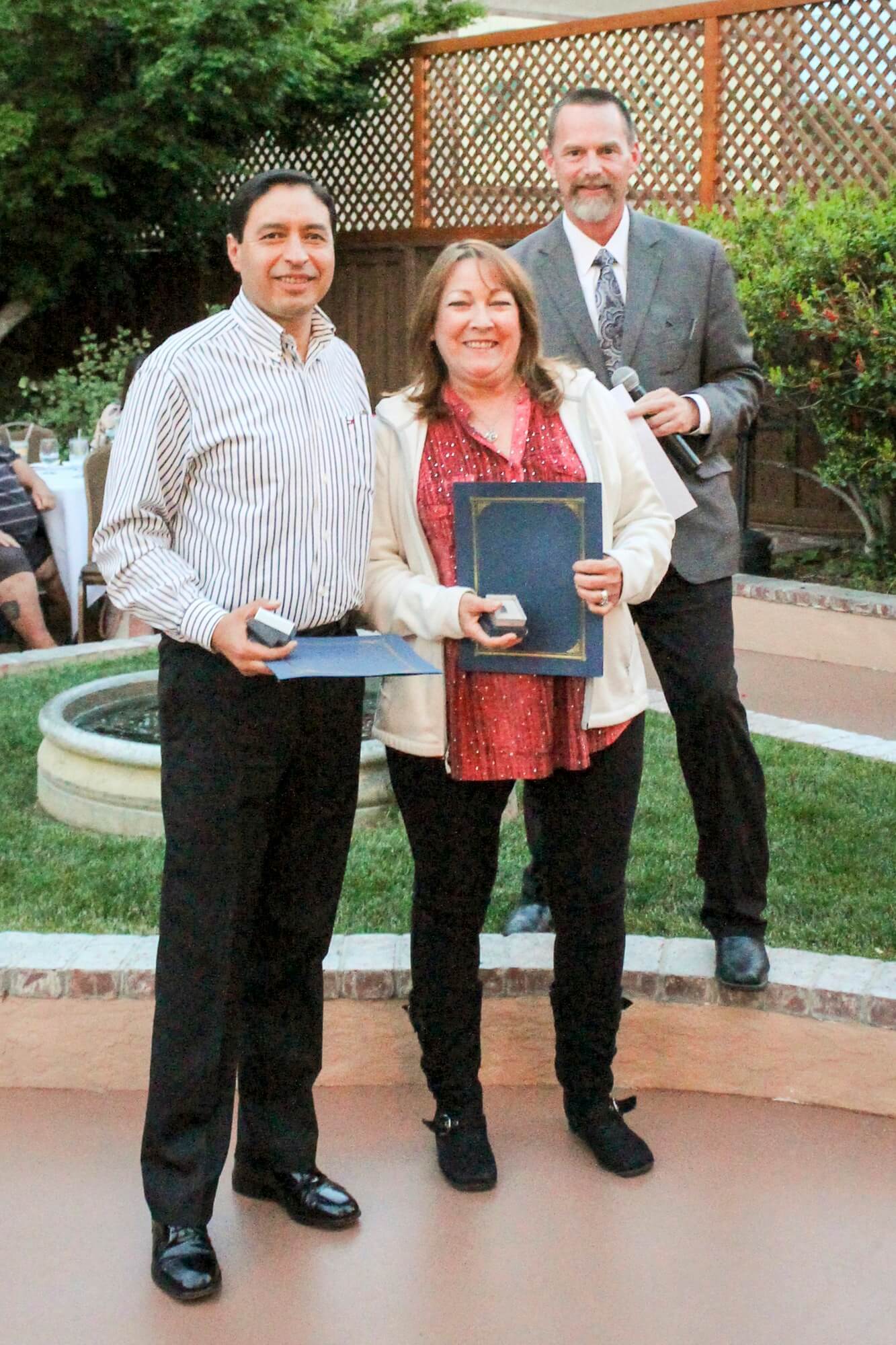 Larry Weber, Director of Diagnostic Services, hailed Ward for serving her 20 years in the laboratory. "Starting as a phlebotomist, then as a phlebotomy supervisor, and now as a Lab Assistant III assisting with the running of the tests, Mary has always been counted on to be an integral part of diagnostic services at NIHD," Weber said.
Those recognized for additional years of service are, as shown by year:
15 Years: Linda Little and Oscar Morales
10 Years: Laurie Archer, Marjie Chapman, Leroy Charley, Earl Dougherty, Jackie Dowers, Tracy Drew, Jose Garcia, Veronica Gonzalez, Whitney Jacobsen, Jeff Kneip, Emilia Lopez, Sara Meek, Kate Miller, Sarah Miller, Michael Millsap, Jane Steele, Rick St. Louis and Merry Armstrong
Five Years: Stephen Benson, Glen Bolenbaugh, Tori Boyd, Nicole Cooper, Alison Feinberg, Kelli Huntsinger, Madison Keesler, Yvette Matthiessen, Cynthia McCarthy, Brenda Medina, Sanny Murphy, Dee Dee Parker, Sulema Talamantes and Diane Whelan.