One team, one community this holiday season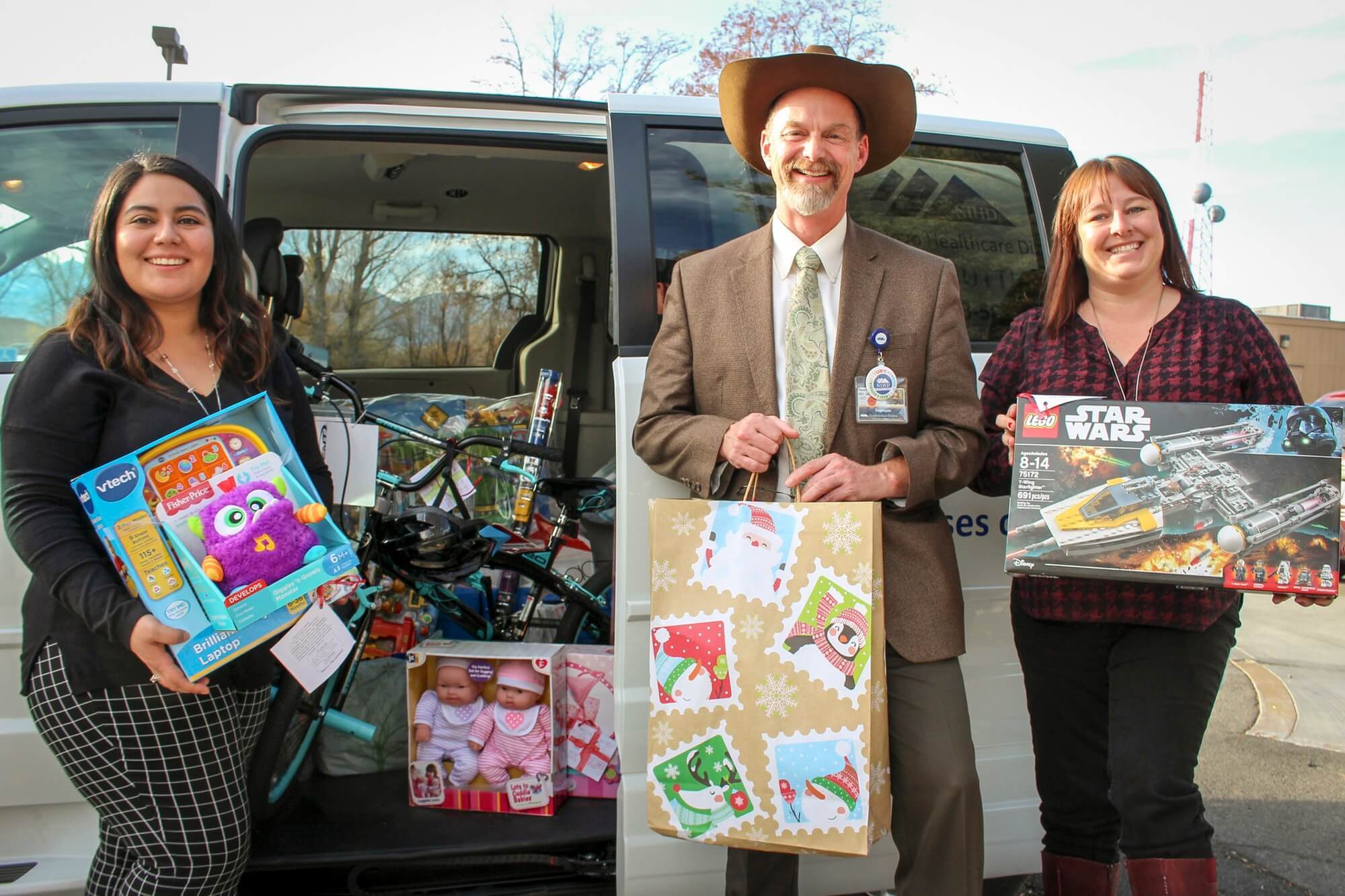 The employees of Northern Inyo Healthcare District had a busy 2017 holiday season as they teamed up to participate in many of the community's annual gift and food drives. The charitable efforts are in keeping with NIHD's mission statement which reads, "Improving our communities, one life at a time. One team. One goal. Your health."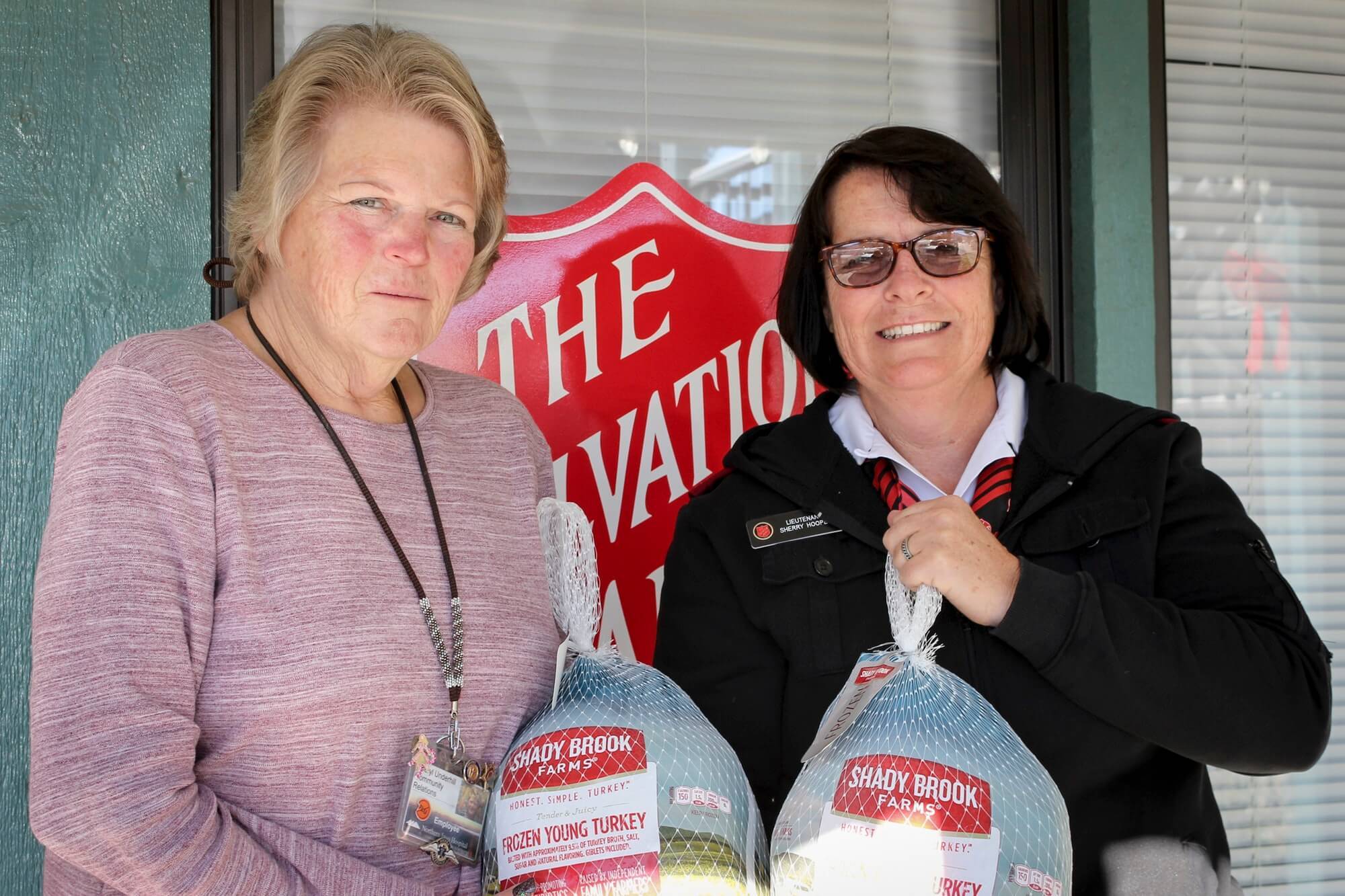 The NIHD employees gathered donations for Inyo-Mono Advocates for Community Action's Wish Tree program. Originally founded by The Inyo Register staff in 1996, the Wish Tree program provides clothing, toys and other gifts to children in the community who may not receive Christmas gifts otherwise. In addition to the Wish Tree, NIHD employees donated gifts for 70 residents of the Bishop Care Center. The gifts included clothing and reading subscriptions.
NIHD's Annual Holiday Food Drive also garnered an overflowing barrel of donations for IMACA's Food Pantry. According to Community Relations Coordinator Cheryl Underhill, the donations from the District will help to replenish the pantry's shelves for the start of the new year and support local families who may be struggling to put food on the table in the post-holiday season.
"Hunger is a year-round issue for many people," Underhill said. "If we can ease that pressure on these families for even a few days, then we've made a positive difference in the community."
NIHD employees also donated frozen turkeys to local non-profits who sponsored some of the community's holiday meals. Underhill said NIHD's employees gave six turkeys each to The Salvation Army, IMACA and the Veterans of Foreign Wars Post 8988 for a total of 18 turkeys. "Again, it's a matter of supporting those who are brightening the lives of others during the holidays," Underhill said.
Dr. Kevin S. Flanigan, MD MBA, the District's Chief Executive Officer, noted it comes as no surprise that people who work in healthcare are caring and giving, but he described himself as amazed by the amount of generosity shown by the NIHD employees over the course of 2017.