Peter Tracy appointed to NIHD Board of Directors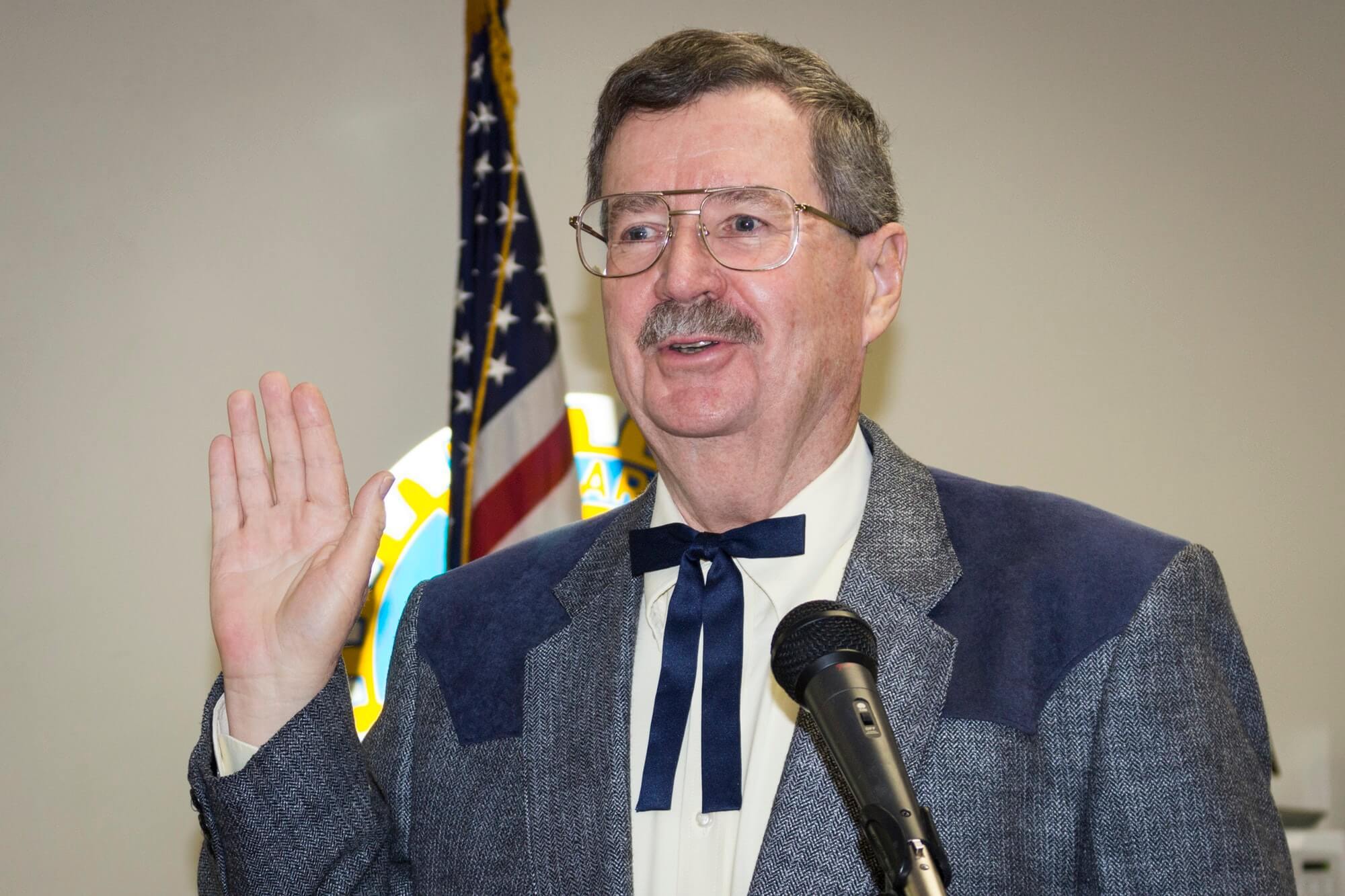 Local attorney Peter Tracy was named to the Northern Inyo Healthcare District Board of Directors during a special meeting of the board Wednesday afternoon.
Tracy, a long-time legal advisor, and counselor, was the only applicant to file for the recent Zone 1 vacancy. Tracy fills the board vacancy left by the July departure of Dr. John A. Ungersma, who had served the constituents of Zone 1 for 18 years.
Under current election law, Tracy's appointment will last until the November 2020 election. At that time, there will be an election for the Zone 1 seat and the winner will serve a full four-year term.
Of his appointment and his predecessor, Tracy said, "While I do not pretend to have the personal and professional expertise of Dr. Ungersma, I certainly hope to be able to continue giving back to Northern Inyo Hospital, and to the community, as he has done for so many years."
Perhaps best recognized for his 33 years of service to the City of Bishop, Tracy holds an undergraduate degree from Dartmouth College and a master's degree from Stanford University. He earned his law degree from Albany Law School of Union University in Albany, NY. In addition to his service to the City of Bishop, Tracy has taught law courses at the University of California, Santa Barbara; Lassen College; and, right here at Cerro Coso Community College.
His 33 years as Bishop's City Attorney legally prevented him from serving on any local public board. However, when he left his position as City Attorney in 2014, it opened up the possibility that he could give back to the community in a different way. The question became where and how.
"When a seat on the Board of Directors of the Northern Inyo Hospital opened up, it seemed exactly right to me," Tracy said. "So, I put my name into consideration for appointment, and am extraordinarily honored to have been appointed."
Tracy went on to explain that medical issues have been front and center in his home for some time. In 2005 his wife, Sue, was diagnosed with Stage 4 Non-Hodgkin Lymphoma with tumors in her spinal cord.
"Great healthcare from Dr. (Nickoline) Hathaway, the doctors, nurses and staff of Northern Inyo Hospital, and out-of-town cancer specialists saved her life," Tracy said Friday morning. "Of exceptional value was the ability to have her chemotherapy infusion at Northern Inyo Hospital. This was a true blessing for my family."
Sue Tracy is now 13 years in full remission.
The couple, who live in the Rocking K area, have been married since 1981. They have two children, son Timothy and daughter Carrie, and two grandchildren, Courtney and Giovanni. A second son, Philip, died 10 years ago.
Both Timothy and Carrie have serious health care issues, according to Tracy. He went on to describe that Timothy, a resident of Austin, TX, has been diagnosed with esophageal cancer, and Carrie, a resident of New Orleans, LA, is bipolar. Each has received, and is receiving, excellent health care in their respective cities.
Tracy is also familiar to decades of college-bound high school students for his tireless efforts to help them gain placement in public and private colleges and universities at a fair enrollment cost. Visitors to Tracy's legal offices in the Mountain Light building are greeted with the sight of scores of college and university banners, each one sent by an appreciative student whom he has helped.
Tracy's appointment brings the NIHD Board back to a full five members with MC Hubbard serving as President, Mary Mae Kilpatrick as Vice President, Jean Turner as Secretary and Robert Sharp as Treasurer. Tracy will serve as Member-at-Large.