Pioneer Home Health Care, NIHD Partner for the Future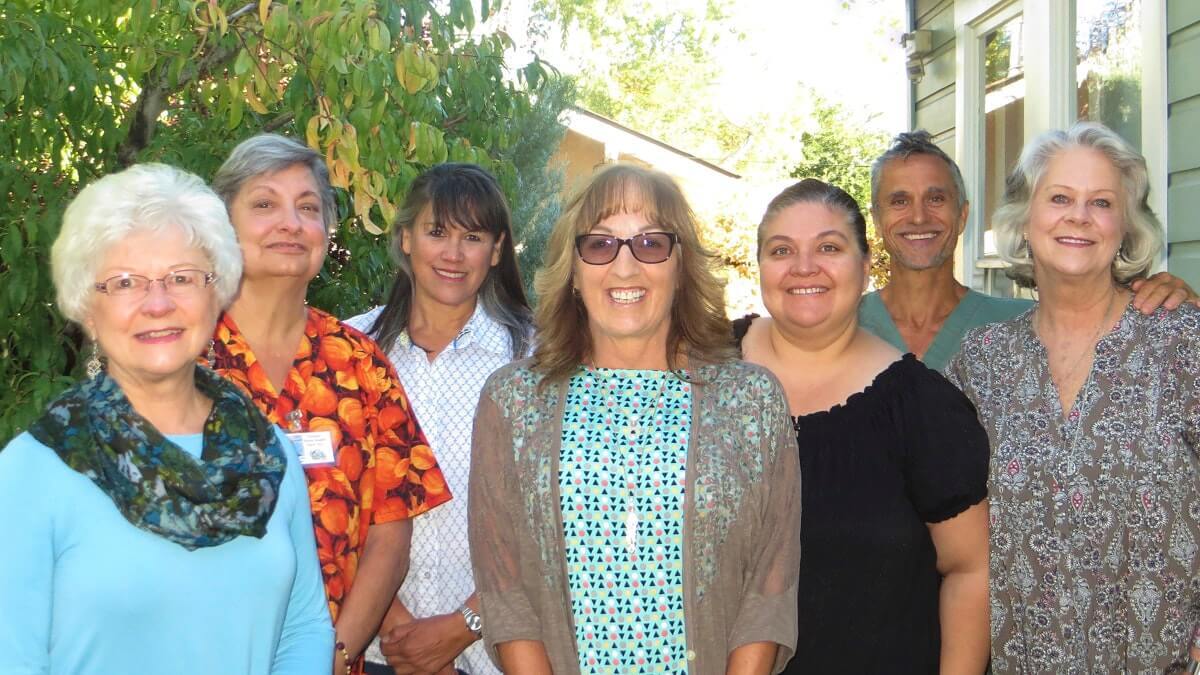 ARTICLE IS NO LONGER CURRENT AS OF 06/01/2023

Local communities have proven over and over again that when they come together great things can happen. The same can be said in healthcare, which is why the new partnership between Northern Inyo Health Care District and Pioneer Home Health Care is shaping up to be a win-win for the communities.
Under the new partnership, Pioneer Home Health Care gains new resources, a closer working relationships with providers, and the support of NIHD's leadership and team. Meanwhile, Pioneer remains its own entity, offering the same services, the same level of care, and the same compassion and understanding to those who invite its staff into their homes. Pioneer's staff remains the same, its volunteer Board of Directors will continue with oversight, and until retirement comes calling, the organization's founder will remain at the helm.
"We really work to empower people to be more independent and to be more knowledgeable about their own health management, We bring exceptional care into the home with innovation and compassion to enhance the quality of life of those we serve. That's our mission."

Pat West, PHHC Administrator
The road to this collaboration has been a long one for Pioneer founder Pat West. A Public Health Nurse who fell in love with home health care, West moved to Bishop to raise her children away from Southern California. She fell in love with the community and its people, but wondered where home health care fit in. In 1990, she and co-founder Susan Bravo launched Pioneer.
After Bravo stepped away a few years later, West found herself, her staff, and Pioneer's Board of Directors growing the non-profit to better meet the needs of the community. During the past 28 years, three distinct services have been established. First and foremost is Pioneer's constant service -- home health care.
State licensed and Medicare certified, Pioneer Home Health Care provides skilled intermittent medical and rehabilitation visits to the homebound who are under the care of their physician. Services range from wound and ostomy care to pain management, and from educational efforts to restoring mobility and strength.
"We really work to empower people to be more independent and to be more knowledgeable about their own health management," West explains. "We bring exceptional care into the home with innovation and compassion to enhance the quality of life of those we serve. That's our mission."
It's not as easy as it sounds and challenges can abound. Pioneer's clinical staff have reached patients using snow shoes and astride horses. Most often, the Pioneer staff clocks a lot of windshield time in the service to Inyo and Mono Counties.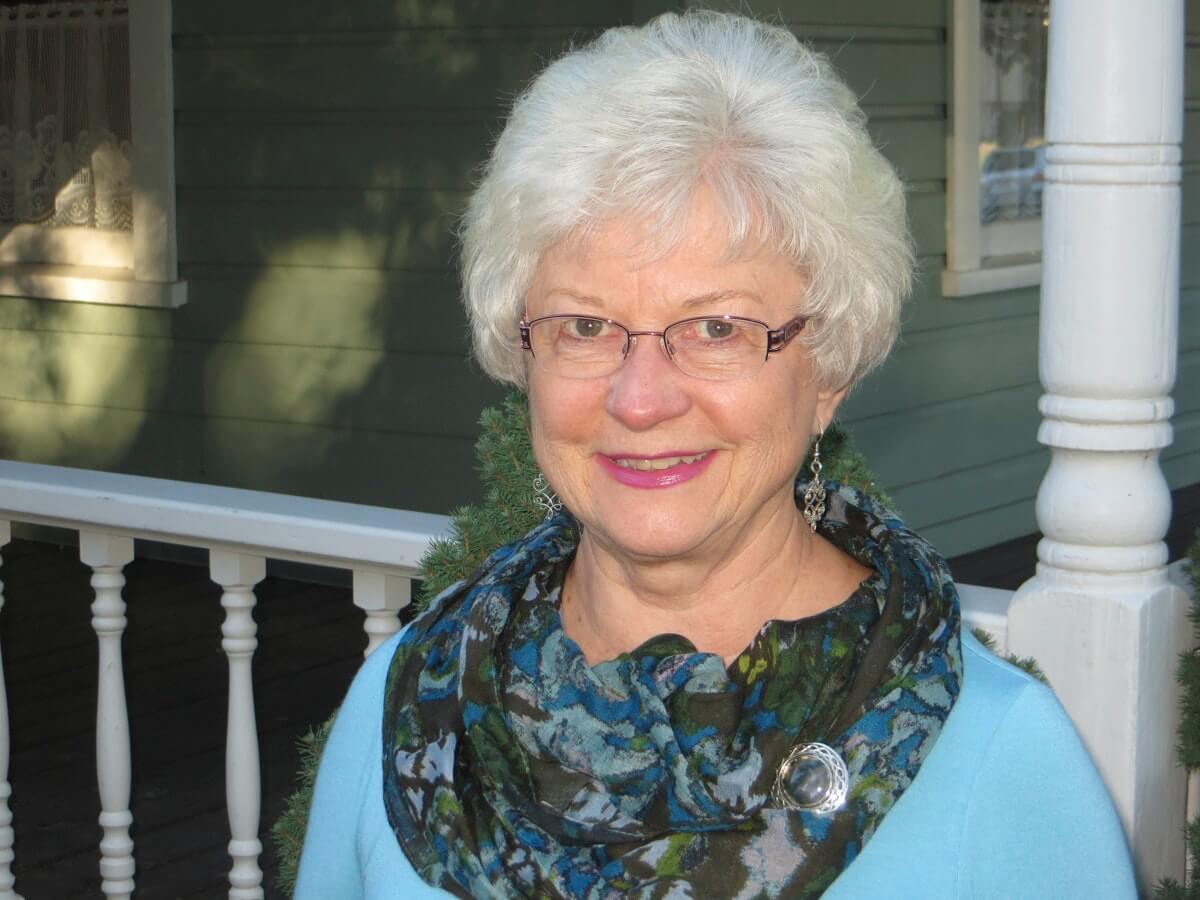 "We have literally traveled more miles than to the moon and back," West smiles. "We travel from June Lake to Lone Pine and out to Benton. That's an incredible distance and it really covers three healthcare districts – Northern Inyo, Southern Inyo, and Southern Mono. Nationwide, the average miles per visit for home health agencies is six miles. Our average is 27."
Next came Pioneer's Personal Care Program, which provides basic hourly caregiving and homemaking services that allow clients to maintain the safe independent lifestyle they seek. Care in this realm can range from meal preparation, laundry, shopping, and errands to bathing, grooming, walking, socializing and developing medication reminders.
"The difference in what our personal care program offers is simple," West says. "We offer peace of mind. Our personal care attendants are carefully screened. We perform background checks, TB testing, drug screenings, and we provide them with initial and ongoing training. Our attendants are bonded and covered with professional liability insurance and workers compensation insurance. We prepare them as if they were coming to work in our own homes. In the entire Eastern Sierra, we are the only provider of personal care services done under a license with the California Department of Health"
The third and most recent program is Hospice Care. It transitioned from an all-volunteer program in 2013 to one that is now licensed and certified. It operates under the medical direction of Dr. Catherine Leja and Dr. Tom Boo. There are RN case managers, a social worker, a chaplain, aides, and, yes, there are still volunteers – very special people who give their time to help others.
But there remains a misconception that Hospice is just there for the so-called eleventh hour before death. "We provide support, education, compassion, and hands-on assistance to folks who have come to the conclusion that there's no treatment out there that's going improve their health, or prevent a disease process from moving forward," West says. "We want to be there to provide that physical, emotional, and spiritual support for not just the patient, but their family, their designated care partner, as they walk those last months, not just the last few hours. There's so much more we can provide, and in turn, that can enhance the lives of all those involved, if we are given the opportunity to start hospice care sooner."
Overall, Pioneer employs between 30 and 35 employees for the three programs. Roughly half the staff work in the personal care program. Many are Certified Nursing Assistants (CNA). Pioneer periodically holds training classes so CNAs can become Certified Home Health Aides, allowing these employees to also work in the home health and hospice programs. West anticipates the next class to be right after the first of the year.
In the meantime, Pioneer is looking forward to two of its annual events. The first is its Open House set for Wednesday, Dec. 5th, 4-7 p.m. at Pioneer's office, 363 Academy Avenue, in Bishop. "We make all the homemade goodies for the evening," West says, "and we invite the community in so they can meet our great staff and learn what we do," she says. "It's another opportunity for us to collaborate with and listen to the community, and see what the needs are and how we can meet them."
The Open House is followed by the Annual Hospice Light Up a Life event. Families and individuals may make a donation which leads to a light on the tree to memorialize or honor someone near and dear. The memorial ceremony with the tree lighting will be held this year on Friday, Dec. 7th at 5:30p.m.
Other annual fundraisers for the 501(c)3 organization include a spring brunch with a silent auction, and participation in Christmastime boutiques. Funds raised help Pioneer provide training for its volunteers as well as several community grief support programs throughout the year.
Also on the horizon is the installation of a new Electronic Health Record system, one that West is delighted to see coming. "Our system will be able to 'link' with NIHD's new system and that allows for improved and easier collaboration and communication with other health care providers," West excitedly explains. "We're also going to be able to have confidential texting with the doctors, I mean how good is that? It's an opportunity that would never have happened if we had not partnered with NIHD. A closer collaboration is better for patients."
This was not West's first appeal to the Healthcare District. She had approached previous administrators in hopes of partnership, only to be gently turned away. West sensed that NIHD CEO Kevin S. Flanigan, MD MBA, was different. "He's a visionary," West said. "He may be working in our today, but he is really working for our tomorrow. He wants to help guide the Healthcare District so that it meets the needs of this community in five, ten, even 25 years. I just knew Pioneer fit into that plan somewhere."
Indeed, it did. A strong believer in a healthcare model centered around the patient, Dr. Flanigan, along with District leadership is restructuring NIHD to better reflect an administration focused on maintaining patient health in an outpatient setting.
"There will always be a need for the kind of care Pioneer Home Health Care brings to the area," assures Dr. Flanigan. "The successes Pioneer has experienced are a direct result of the passion and drive that Pat and the staff bring to their work every day. The Healthcare District counts itself fortunate to have found this collaboration and we look forward to a prosperous partnership, one that will benefit not just the residents of the District, but those of the Eastern Sierra region."
As Pioneer settles into its niche under the NIHD umbrella, one has to wonder how Pioneer's founder feels about seeing her one-time dream grow into a solid, trusted source for care on which future generations of area residents will rely.
"I'm delighted the Pioneer legacy will continue, whether I'm here or not," West smiles. "There's a sense of relief that I know these needed programs will continue, regardless of when I retire or if something unexpected happens to me. A lot of dedicated employees have worked tirelessly to bring Pioneer Home Health Care to where it is. I look forward to watching it continue to grow, prosper, and hopefully develop even more new programs. Pioneer has always been a part of my heart. Now, it can be a part of the fabric of our healthcare community. I don't think I could have asked for anything more."