NIHD and Mammoth Hospital Collaborate on Childbirth Services
Category: NIHD News
Posted On:
Written By:

Barbara Laughon
Northern Inyo Healthcare District (NIHD) and Southern Mono Healthcare District (Mammoth Hospital) recently launched a collaborative effort to address the state of childbirth services at Mammoth Hospital.
Since January, the extreme nationwide nursing shortage has impacted Mammoth Hospital's ability to adequately staff its Labor and Delivery unit. Like so many other critical access hospitals serving rural areas, Mammoth Hospital felt the effects of a shrinking nursing pool, lack of housing, and the unprecedentedly high cost of staffing the unit with traveling nurses. As a result, the OB/GYN providers and management of Mammoth Hospital began working with expectant mothers to direct them to NIHD for the birth of their babies.
For the past three months, the Labor and Delivery team at NIHD, along with obstetricians Drs. Jeanine Arndal, Martha Kim, Jeannie Pflum, and certified nurse-midwife Jennifer Norris, have warmly welcomed these expectant mothers. To ensure continuity of care, they have worked closely with Mammoth Hospital's obstetricians, Drs. Lucienne Bouvier and Laurence Fakinos, and women's health nurse practitioner Maureen Fakinos.
While Mammoth Hospital leaders are clear that there has been no decision to end L&D services in Mammoth Hospital, the staffing issues will not be quickly remedied. NIHD CEO Kelli Davis and Mammoth Hospital CEO Tom Parker recently brought the two administrative and medical teams together to discuss options.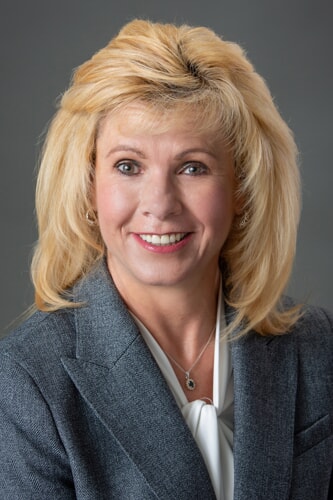 Kelli Davis, NIHD CEO
Both CEOs acknowledge that meetings, held March 14th and 28th, brought together two entities that had not come together in a collaborative effort in quite some time. "This is all about the patients, and that's how it should be," Davis said. "Our focus remains on continuity of care, establishing multi-disciplinary processes to ensure the mothers-to-be are comfortable at NIHD, and ensuring that each patient experiences a successful hand-off between the two medical teams."
To that point, Davis added that both facilities are working with Cerner, who supplies both healthcare districts with their Electronic Health Record, and their respective Information Technology Service teams to give the providers shared access to the medical records of the expectant mothers.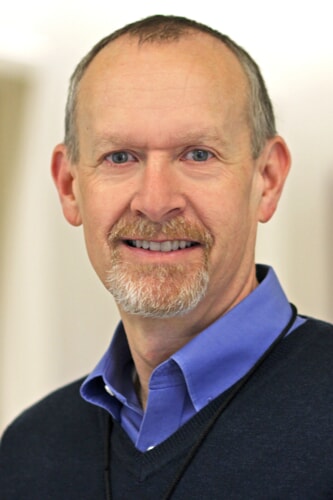 Tom Parker, Mammoth Hospital CEO
Parker stated that NIHD and Mammoth Hospital would meet every couple of weeks to make sure this effort continues to move forward. "There are no easy answers, but I am encouraged by the engagement of our hospitals' providers and leadership teams. We want to build this collaboration on the strong working relationship established by our Chief Nursing Officers. The communication channel that our CNO, Caitlin Crunk, developed with NIHD's CNO, Allison Partridge, throughout the pandemic is foundational to the success of this collaboration. In the coming weeks we will be evaluating various options for a long-term solution including a resumption of L&D services at Mammoth Hospital."
Also coming to the communal table are Mammoth Hospital's Chief Medical Officer Dr. Craig Burrows, NIHD's Chief Medical Officer Dr. Joy Engblade, Drs. Arndal and Kim from NIHD, and Drs. Fakinos and Bouvier, and nurse practitioner Fakinos from Mammoth Hospital.
Laurence Fakinos, MD said, "It is very disappointing and sad that we find ourselves in a situation where we cannot provide much-needed services for our community. We are extremely grateful to Drs. Kim, Arndal, and Pflum for their willingness, without hesitation, to step up for our patients. I am dedicated to doing whatever is necessary to provide safe and seamless care for our patients. While the collaboration with my colleagues at NIHD has been great, I am hopeful that we can find a way to provide L&D services again at Mammoth Hospital not only for our patients in Mammoth but for those coming from farther north."
Both healthcare districts are deeply committed to providing the very best care to their expectant mothers and newborns. On average, Northern Inyo Healthcare District delivers 180 babies each year in its four private birthing suites, and Mammoth Hospital delivers 60 babies a year in its spacious three-bed delivery unit. Both facilities promote breastfeeding as the optimal feeding method for newborns and offer pre-and post-natal educational classes for mothers.
Mammoth Hospital has the third-lowest Cesarean rate of all hospitals in California and has been recognized with multiple awards in excellence. NIHD is the only designated Baby-Friendly hospital in the Eastern Sierra. This designation is awarded to hospitals that uphold the highest standards of care for mothers and their newborns.
#