Dr. John Ungersma steps down from NIHD Board of Directors
Dr. John A. Ungersma announced that he is stepping down from the Northern Inyo Healthcare District's Board of Directors effective July 19. Anticipating this announcement, the Board is ready to launch the search for a new board representative from the District's Zone I area, covering most of the West Bishop, McLaren Lane, Rocking K, Starlight and Aspendell residential areas.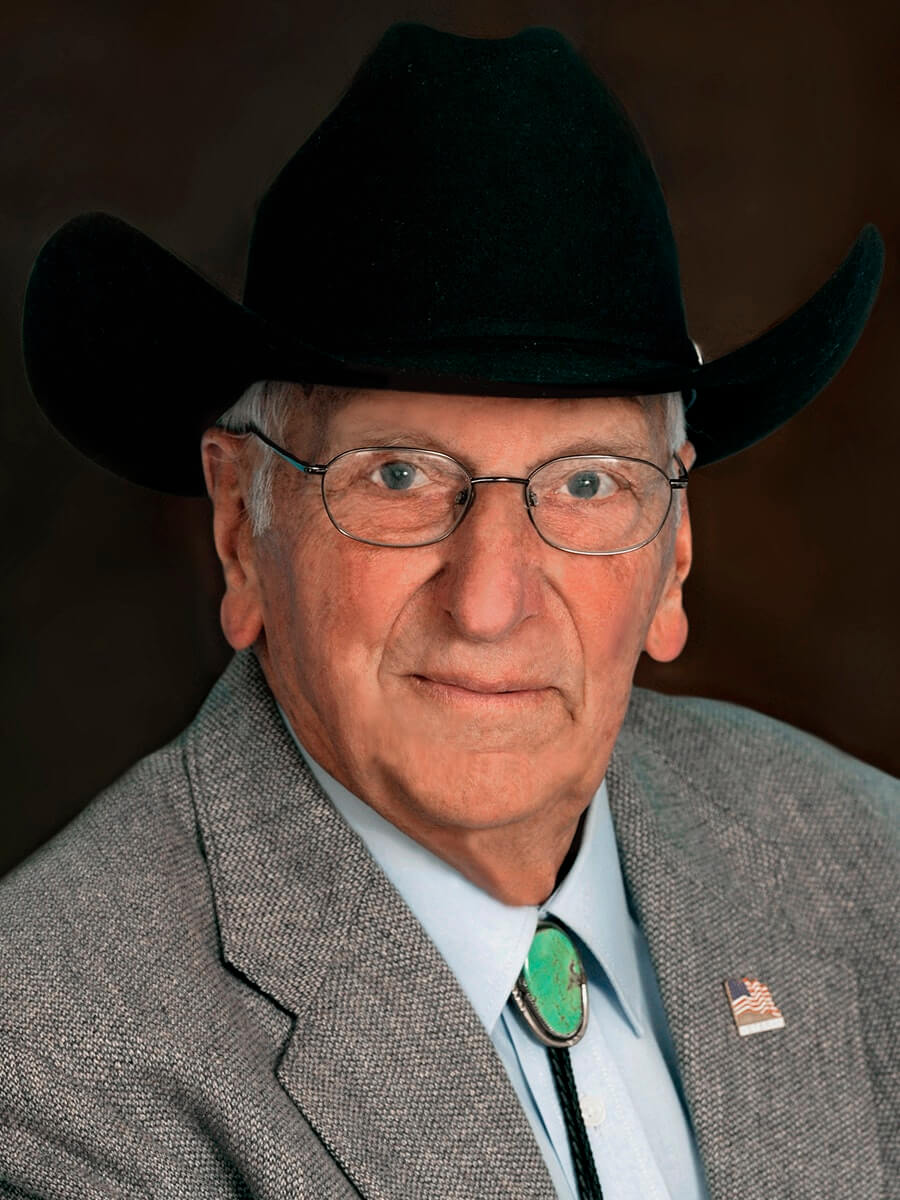 The Healthcare District has 60 days to seek letters of interest, assemble a nomination committee and conduct interviews before appointing a replacement. The person named shall hold office until the next general election scheduled 130 days or more after the date of Dr. Ungersma's resignation, or in this case, November 2020 when Dr. Ungersma's current term will expire.
Like so many who preceded him, Dr. Ungersma gave a lifetime of service to the Healthcare District. He was the area's first Orthopedic surgeon, arriving in 1966 and serving the community for 23 years. In addition to those clinical years, his NIHD Board of Directors service spans the last 18 years.
He also served his country as a medical officer with deployments including stints in Viet Nam, Iraq, and Somalia. During those times his operating rooms featured tent-like walls and dirt floors.
He recalls with ease the names and faces of local colleagues, many long passed. The list reads like a who's who of Bishop's mid-century doctors – Ray Hartwig, Robert Denton, C.L. "Scotty" Scott, Evan Knecht, David B. Sheldon, Carroll Curtis, Stephen Kobyashi, and his practice partner, Owen Walker.
"The smallness of Bishop contributed to the good practice of Orthopedic surgery," Dr. Ungersma recalled, noting that it was two years before steady referrals came from the local doctors. "They were doing their own orthopedics, and some had gotten very good at setting broken bones. It was Dr. Denton who made the first referral – a child who had broken both bones in his arm. I asked Dr. Denton to assist if I had to operate and that broke the ice."
"We've got a great staff, and we've always had a great staff. It's our second greatest accomplishment, getting so many talented people to practice and work here. It is the spirit of Bishop that appeals to these people so much that they alter their life plans and living experiences to be here."
Dr. John A. Ungersma
Dr. Ungersma then found that most patients came to his office as they sought relief from the pain of sore backs or arthritis. He also took care of several babies with clubbed feet. "People realized that since I was here, they didn't have to go out of town to get Orthopedic care," he said. "For me, that was one of the most worthwhile things. As simple as it sounds, I truly appreciated that the community came to trust me and that I could give them a service they needed."
While many of his former medical school classmates found themselves spending time in court offering second opinions, Dr. Ungersma found himself doing exactly what he set out to do: Taking care of people who were hurting.
Dr. Ungersma was recalled to the U.S. Navy in 1989. As a Senior Medical Officer, he worked with 80 physicians in the First Marine Division. He found his years of service to Bishop paid off in the sands of Iraq. "I felt I could contribute a wide spectrum of Orthopedic surgery to my military patients because I had practiced a general type of Orthopedic surgery," he said. "My work here really served as training for that period of my career."
Returning to Bishop in 1999, Dr. Ungersma searched for a way to give back to the community. A telephone call urging him to seek election to the NIHD Board was just what the doctor needed. He ran against six other candidates and found himself "giving speeches all over town," before winning the November 1999 election. Ultimately, he would win election to the board four additional times.
"It was an opportunity for me to give back to the community," Dr. Ungersma said. "They had given me a town to live in and a town full of people who trusted me, and I, in turn, gave them the very best Orthopedic care that I could do. For that, I was very grateful, and I felt if I could give back some of my talent earned through practice, experience and such, I could help the community in that regard."
Dr. Ungersma sees the construction of the two-story hospital as the District's most significant achievement during his time on the board. "It was very controversial because some people did not think it was a smart thing to do, financially speaking," he said. "My thought was if we were going to get talented nurses and physicians here, the only way we could do that was to give them a modern treatment facility."
Fortunately, the community agreed, passing the needed bonds by a wide margin. "The community stated by their votes that they needed and wanted a new hospital and said they were willing to pay for it," Dr. Ungersma said. "That was by far our biggest accomplishment in moving healthcare forward."
In Dr. Ungersma's opinion, the future holds great things for the District as long as it is willing to change with the times. "I'm confident we will always have healthcare here, but at some point, I do think it will operate under one regional organization," he predicts. "Healthcare is really changing, and at some point it may not be in one specific building, but rather in pop-ups located throughout a community. I think we will always rely on tertiary centers in Reno and Los Angeles, but perhaps through telemedicine local services will greatly expand."
When asked what final thoughts he wanted to share about NIHD, Dr. Ungersma leaned forward, leveling his blue eyes with those of the writer. "Two things," he said. "We've got a great staff, and we've always had a great staff. It's our second greatest accomplishment, getting so many talented people to practice and work here. None of that was my doing, or any individual's doing. It is the spirit of Bishop that appeals to these people so much that they alter their life plans and living experiences to be here in one of the most isolated areas in America.
"To the community, I say that just because we are a small town and a small hospital. It doesn't mean we cannot practice excellent medicine. It requires a lot of diligence, a lot of extracurricular studies to keep up with the trends. We should never ignore any opportunity to improve our knowledge in our field," he said.
As for his future, Dr. Ungersma plans to spend more time with his wife, Hilke, his five children and his five grandchildren. "But I'll still keep up with my Orthopedic journals," he smiled. "You can't ignore an opportunity to learn."